Gortnalee Gardens had joined the well-established Laois Garden Trail which consists of twelve gardens in County Laois. The gardens are a mixture of large and small gardens all well worth a visit.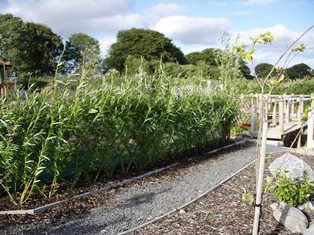 Living Willow Classes
Living Willow can add an unusual feature to the garden. Because Willow is so easy to root it is the perfect medium for these creative additions to the garden. Willow is harvested for this in January and February so workshops in this art form are held during these two months. The fee for participants is €25 per person.
A limited amount of willow is available each year for off-site projects. Contact by phone or email to book a place.
---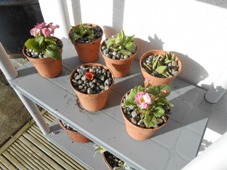 Gardening Workshops
Whether you want to learn how to prune your roses, divide your daisies or pot on your seedlings, we run workshops to give you practical help and hands-on experience to increase your skills! Participants always go away with a small memento of Gortnalee. Workshop fees are €25 per person and limited to 4 participants.
---
Is your garden getting you down?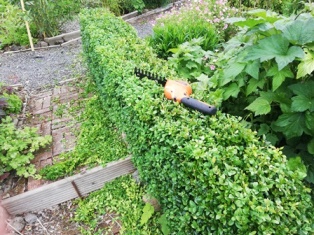 If you are living in the general area of Gortnalee, why not get Hazel to visit your garden and recommend ways to give it a new lease of life?
Or to make it easier to maintain?
Seeing your garden through another person's eyes is often just what you need to take a new approach and discover a new enthusiasm for your garden!
Fees negotiable depending on the distance from Gortnalee.
Call or email to make your appointment!
---